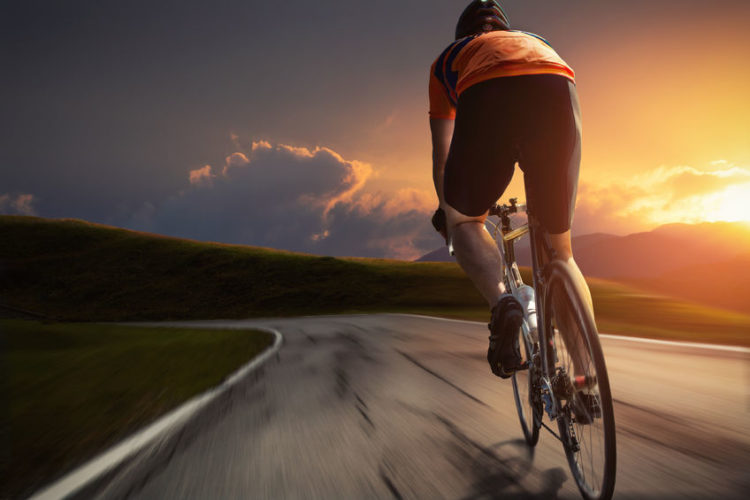 In 2015 the Tour de France passed through the lovely little french town of Plenee Jugon, highlighting how good the area is for cycling. Plenee Jugon is a wonderful place to visit for all cycling enthusiasts as it links to a network of over 200km of cycle tracks, many of its winding lanes meander through the ever changing colourful countryside scattered with fields of varying shades of green with contrasting bright yellow.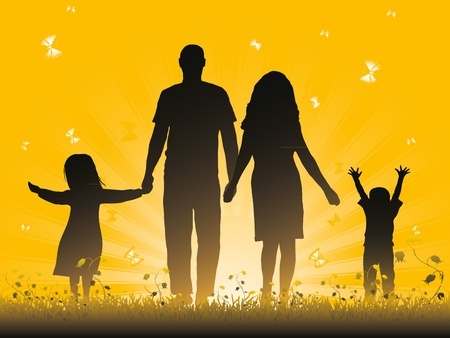 Here are some suggestions of some great fun family outings you can have with the kids in Brittany.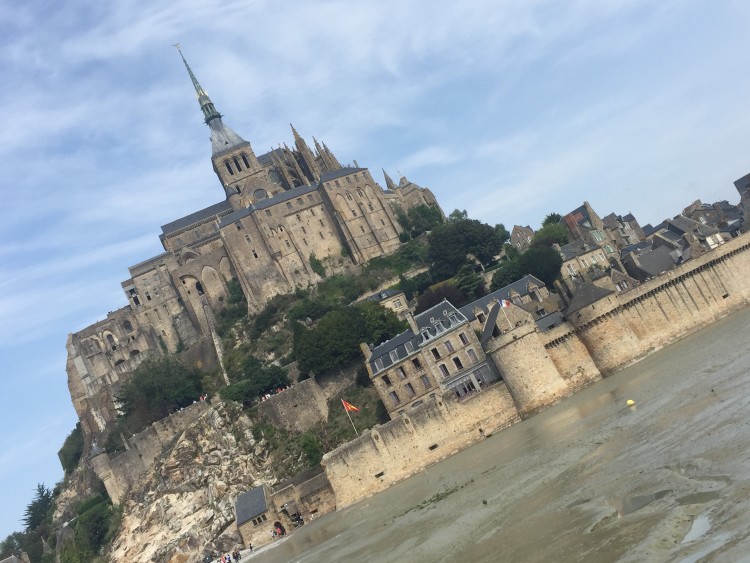 Le Mont Saint-Michel is undoubtedly one of France's most recognisable and notable landmarks. It's a great place to spend the day enjoying the feeling of 'going back in time', meandering through the mediaeval cobbled streets taking in the wonderful history & ambiance.
There is so much to see and do from exploring the many museums, shops and surrounding beaches and dining in one of the lovely sea view restaurants whilst watching the tide come in plus don't forget to stop for a refreshing espresso and crepe to help fuel your trek to the top!
The Ramparts are also a perfect place to enjoy the magical sun sets and the views from the top of the Abbey are simply breathtaking –  the audio guide is a great way to appreciate the full history of the island and find out about the many wonders.
Le Mont Saint Michel is thought to date back to the 8th Century AD. It is an Island Commune only accessible at low tide due to being positioned 600m from the mainland. It is located in Normandy near the border to Brittany and a kilometer off the Northwest coast of France. The island covers almost 250 acres and has a population of around 45.
At the very top is the Abbey, Monastery and Great Halls and the bottom part of the islands consists of the Farmers and Fisherman's houses. This historic site is World famous by its Abbey, dedicated to archangel Saint Michel.
It is extremely well-preserved and a brilliant example of gothic-style presented in some of the wonderful Benedictine monuments and historical buildings. Known as the "Wonder of the West", the Mont Saint-Michel was consecrated as a UNESCO World Heritage Site in 1979, currently receiving more than 3 million tourists every year. The Norman Benedictine of Saint Michel that stands on the top of the rock began its construction in 708, housing various functions due to its isolated location since then.
From a strong fortress during the Hundred Years' War between 1337 and 1453, to a tough and notorious prison throughout the period of the French Revolution (1789 – 1863), this stunning place played a major and important role not only in French history, but also in shaping European relationships, due to its strategic geographic location.
This place is definitely a must-see if you're staying or thinking about visiting the remarkable and astonishing region of Brittany and is easily accessible being less than an hours drive from our Luxury Farmhouse!
For more information here is a link to the Le Mont Saint Michel Tourism Office.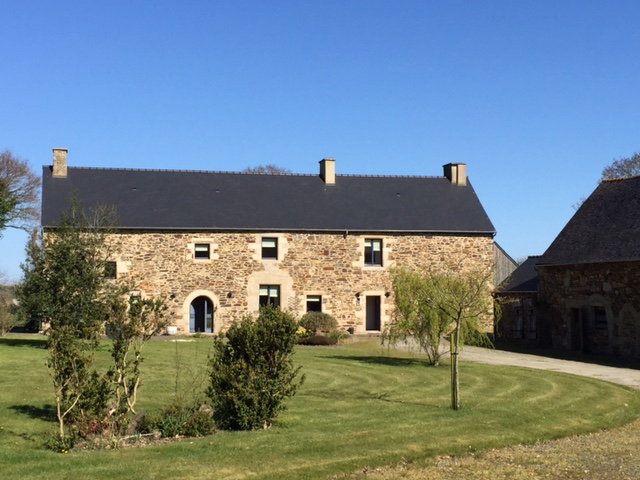 Last Minute Discounted Rates to stay at our stunning Farmhouse located in the beautiful Brittany Countryside, close to Dinan and easy reach of Brittany finest attractions. 20% Discount applies between 2nd September – 23rd October. Please Contact us for more details.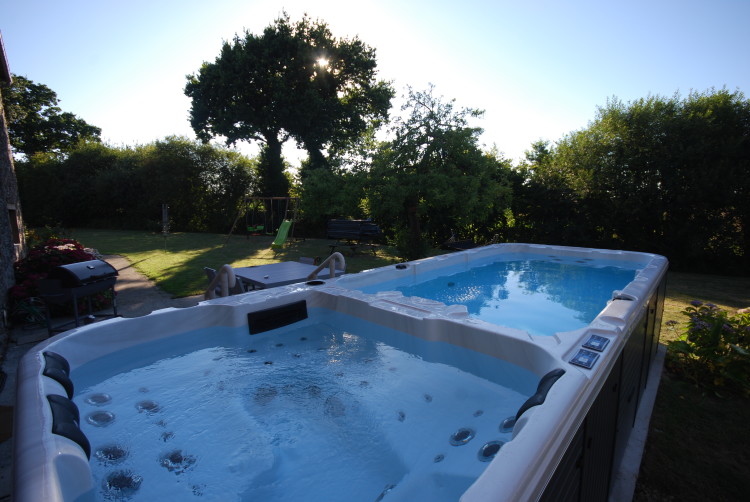 So after 3 months in the planning and plenty of hard graft,  it was a delight to be able to welcome the first guests to our newly renovated Exclusive Countryside Farmhouse Retreat located in the heart of the Cotes D'Armor, Brittany. We were hoping to be able to spend a little time enjoying the fruits of our labour with the Family but as is often the way with any kind of renovation, things took twice as long as expected but happily ended up looking even better than we could have imagined! – So after all the hard work, we hope you will agree that it was all well worth all the effort, as the photos in the new Gallery now show.
We are pretty sure that the Brand New, 'State of the Art ' – rather MASSIVE 6 metre long, 8 seater dual zone heated swim spa will be a very welcome addition to the Farmhouse, one of the main benefits is that it gives the kids (both big and small) hours of fun – all year round. In addition, with it being a dual zone spa, meaning that it has a separate jacuzzi and swimming pool end, it provides the added benefit of enabling the 'grown ups' to sit back and enjoy a nice cool glass of breton cider or lovely French wine – undisturbed in the lovely warm relaxing bubbles, while the little ones turn up the pool jets and float around the pool end, proper lazy river style!
The other great bit of news is that we have managed to source both a childminder and also a chef who upon request are both able to come to the Farmhouse and offer their services. The childminder can help with babysitting in the evening or looking after the kids during the day and the chef can offer a welcome meal service or perhaps pop along one evening to host a curry night or cheese/tapas tasting evening or whatever your hearts should desire. Please just get in touch to let us know if this something that you are interested in and we shall endeavour to get this organised for your stay.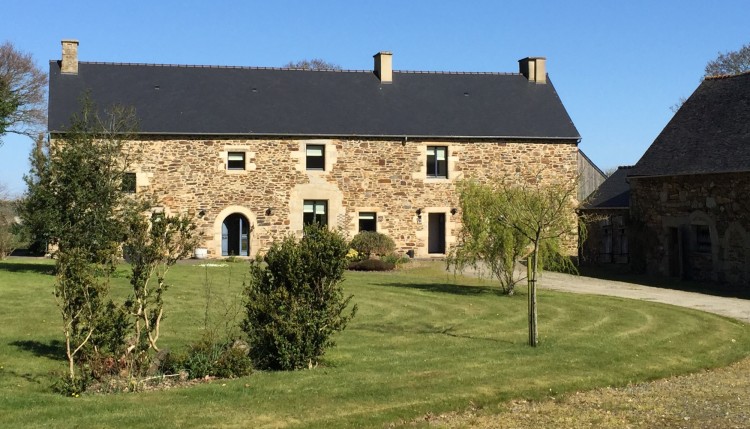 We are so excited to be able to announce that our Beautiful Brittany Farmhouse is finally going to be 'open for business' and available to guests from July / August 2015. After many years holidaying in the stunning Cote D'Armor with our family we explored the region extensively and managed to find the perfect holiday home in what to us feels like one of the most stunning locations that Brittany has to offer. The Farmhouse itself is located in the District of Dinan and just 20 mins drive to the historic centre which is one of our 'all time favourite' places to visit as we have been there many times both with our young boys and also for rather more relaxing and romantic visits BC.  Travelling to this region couldn't be easier with Condor and Brittany Ferries running direct sailings from both the UK and Channel Islands to St Malo and then its just a short 40 min drive to arrive at the Farmhouse. Travel is equally as easy if you are coming from elsewhere in the UK or even further afield, with the airports of Dinard and Rennes being less than an hours drive.
Our main aim with this holiday let is to ensure that all our guests have a wonderful holiday filled with lots of fun, relaxation and great experiences. The Farmhouse itself offers all that you could possibly wish for in a luxury family holiday and we hope that we have left no stone unturned. The house will be fully kitted out with comfort mattress and soft linens, high-end kitchen appliances including a Nespresso Coffee Machine, Dishwasher & Induction Hob & everything the kids could dream of from an abundance of indoor & outdoor toys as well as both an inside playroom and outside play-area…. oh and not forgetting the trampoline and swim spa! The beautiful open fires will make the two lounges a lovely retreat in the evenings and a great place to sit and relax with a glass of local Breton Cider or Wine to enjoy lovely conversations or perhaps play a game or two.
There are many great restaurants and places to visit from the historic towns of Dinan and Rennes to the many seaside hot spots such as Pléneuf-Val-André, Erquy & St Cast Le Guido or the nearby Town of Jugon Les Lacs with its leisure lake and abundance of fun activities.