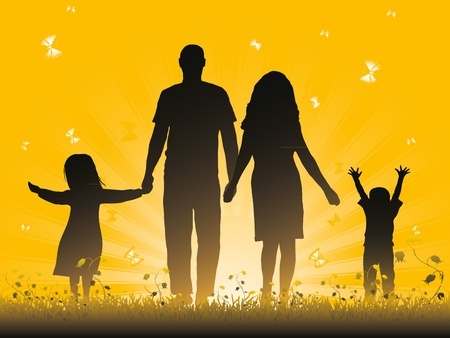 Here are some suggestions of some great fun family outings you can have with the kids in Brittany.
Outdoor Fun for Kids (mostly) all year round in Brittany.
Fun days with the kids- Beach Family Fun in Brittany.
Plage du Prieuré – Dinard. From this beach you get wonderful views of St Malo's Old Town. It also has a fantastic open air tidal swimming pool that you can use when the tide is out and stunningly beautiful promenade is well worth spending some time exploring. There are some great rock pools for the kids to play in plus minigolf. You could even take the ferry ride over to St Malo for just €7 return. 45 Minute drive from the Farmhouse.
Plage La Grève du Minieu à Sables d'Or Les Pins – Fréhel, This beach is next to the beautiful historic sea side town of Sable d'Or. While your here why not have some yummy lunch at one of the many great restaurants, La Potiniere is particularly good and has wonderful steak & seafood platters. 45 Minute Drive.
Fun for kids on a Rainy Day in Brittany:
St Malo Grand Aquarium – Fantastic exhibits with descriptions in both French & English. The huge circular glass tank with Sharks & Giant Turtles is quite breathtaking and make sure you take a ride on the submarine and have fun exploring the touch tank! An especially great place to go on a rainy day with kids in Brittany. Open Year Round. 40 Minute drive from the Farmhouse.
Max Adventure – St Malo – Fantastic Indoor Play for kids of all ages. Climbing, trampolines & go carts (extra cost). Very clean with a lovely restaurant & great food, especially the pancakes! 45 minute drive from Les Clos.
Woupi – Rennes – Here there are 2 fantastic huge indoor play centres to choose from, a bit like the wacky warehouses in the UK, free for adults and an abundance for kids to do on a rainy day. For older kids there is also the indoor carting track at the Cap Malo park. 50 minutes drive from the Farmhouse.
Summer Fun in Brittany:
Cobac Parc – This place is great fun and especially suitable for younger children, perhaps not so great for teenagers – It is set in a beautiful forest & there is a both a Theme Park & a Water Park. There is a restaurant on site and lots of places to have picnics. The large inflatables are always a big hit with my two young boys. Open from April to September. 50 Minute drive from the Farmhouse.
Domaine de la Bourbansais – Lovely walk all around this first class Zoo with plenty of animals (lions, tigers, giraffe, zebra to name but a few) to admire in beautifully spacious enclosures. Nice restaurant with good facilities and some great animal shows. Open April to September. 50 Minute drive from the Farmhouse.
Big days out for all the Family using your Farmhouse in Brittany as a base;
Puy Du Fou – Simply Jaw Dropping Entertainment in many show arenas of different spectacular designs! This is a very impressive historic attraction park like nothing you have ever seen before, with some of the most spectacular shows in France with Chariot races, Musketeers, Vikings, Medieval Knights, Gladiator show with Lions & Tigers, Phantoms Birds and lots lots more. This place will be sure to create lasting memories that will last a life time. Remember to book in advance and get their early. Open April to September. 2 1/2 hours drive from Les Clos.
Disney Land Paris  Where all your Childhood Dreams Come Alive, meet all the Disney Characters & enjoy this Fantastical World – Disney Theme Park, Fantastic Attractions, Magical Shows and not forgetting the Fireworks & Parades- 2 hours 50 Mins by direct train from Lamballe to Paris.
Futuroscope – A 21st Century Take on Theme Parks – Totally Unique, Cinema Theme Park, great live shows & IMAX & Planetarium experiences, 3D & 4D. This is not a traditional theme parks so don't expect any roller-coasters. Stick around for the evening light show if you can! 3 hours 40 Minute Drive from the Farmhouse.