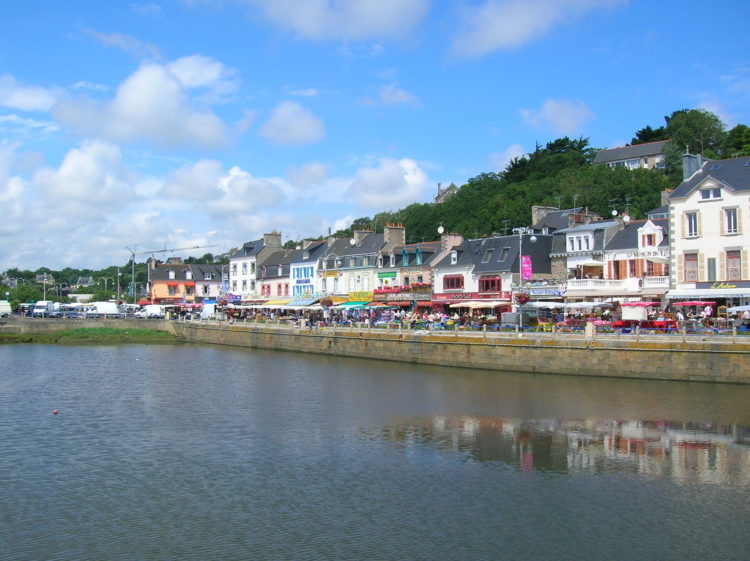 Previously a medieval village, this little town became a key port in French fishing history, nowadays it is known as a great sailing spot as well as a lively seaside town. One of the highlights being the most incredible restaurants as well as an ice cream pallor offering almost every flavour imaginable.
Known as the beauty spot of the Cote d'Armor, this quaint little port town sits by the entry to the Goelo Coast. The area has some wonderful hiking trails with stunning panoramic views of the sea as well as Saint-Brieuc Bay. There are also many mountain bike trails that wind inland via the forests, thought the woodlands and towards the lovely lakes.
The soft sandy beaches make it an idillic place to spend the day with family and friends. Its a joy to simply stroll along the promenade taking in the atmosphere of the lively marina, its also worth taking a stroll along the pebbled medieval backstreets lined with little quaint clothing, sweet and ice cream shops. There is also a lovely seawater pool should you wish to take dip.
The weekly market is held every Thursday and a very popular attraction selling books, clothes and not forgetting delicious French food!
There are some amazing restaurants in Binic, three that we can personally recommend are:
L'Adresse – With lovely views of the marina this popular restaurant offers a great choice of food which is both fresh and beautifully presented and the 3 course set price menus are always a favourite of ours. They offer fish, seafood, meat, pizza's and also a vegetarian option. The decor is modern and very light. Booking is recommended especially at peak times and weekends.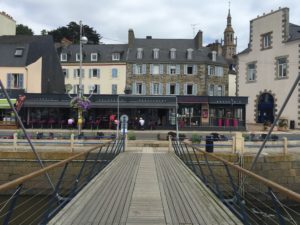 Le Mirimar – Located across the draw bridge and overlooking the beach, this restaurant has seating both inside and out, under a large umbrella on the promenade. Pizza's here are great as well as steak, meat, fish and seafood dishes. The cod and skate are particularly lovely, as is the house wine. They also have a great menu for children.
La Sentinelle – The decor here is modern and stylish and there is a small terrace overlooking the harbour. The moules frites here are fantastic and its also great for fish, seafood and steak, the peppercorn sauce is a particular favorite.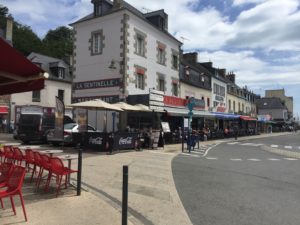 To get to Binic from the Farmhouse takes around 45 minutes and here is a link for directions on google maps.
To find out more about Binic, check out the Brittany Tourism website and the Binic Tourist Information Centre.