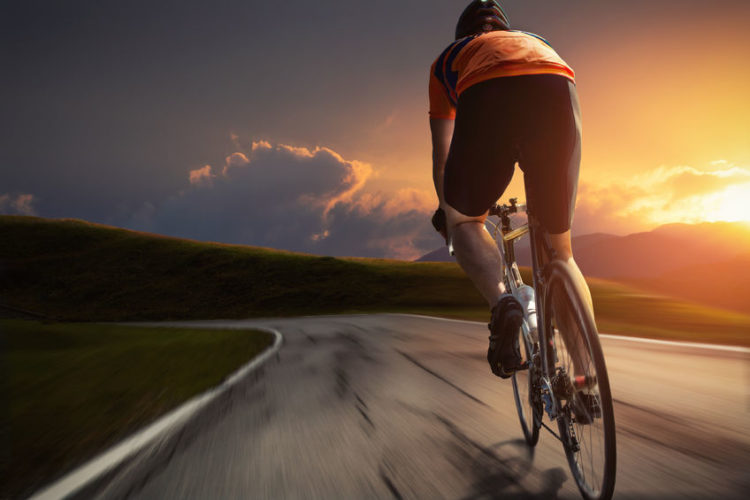 In 2015 the Tour de France passed through the lovely little french town of Plenee Jugon, highlighting how good the area is for cycling. Plenee Jugon is a wonderful place to visit for all cycling enthusiasts as it links to a network of over 200km of cycle tracks, many of its winding lanes meander through the ever changing colourful countryside scattered with fields of varying shades of green with contrasting bright yellow.
From Plenee Jugon you can head up to the Gouviard Forest and take in the breathtaking views over the town and out to Jugon Les Lacs and beyond. The nearby luscious and sweetly peaceful Hunaudaye Forest is also not to be missed.
Cycling holidays in Brittany are suitable for all levels of ability as they offer many different types of terrain with stunning canal and lakeside trails as well as road cycling on the smooth and peaceful country lanes. Nearby, Jugon Le Lacs offers many wonderful trails from a tour of the Jugon Lake to a circuit of the Lake Arguenon.
Le Clos Farmhouse is a great place to base yourselves for a cycling holiday given its location on the outskirts of Plenee Jugon close to the Gouviard Forest and Hunaudaye Forest as well as Jugon Les Lacs. As the Luxury Farmhouse can sleep up to 15 people it makes for a superb and exclusive experience. There is an on site spacious double car port providing parking for numerous cars and bikes plus the heated swim-spa is a real bonus at the end of an active day – to help ease those tired muscles.
A 10 minute cycle would take you into the heart of the village, where you could pick up all of your groceries including fresh fruit, vege, baguettes and not forgetting the deliciously exquisite fresh French pastries!